Even though many of my counseling and technology skills have come in handy over the years, parenting is still a tough challenge. Hands down, no doubt, technology has been one of the greatest challenges over the years as my wife and I have been raising our two boys, Matteo and Giuseppe, now 18 and 24 years old. When they were younger, it seems as if we were approached with questions and requests on a daily basis. From video games to social networks, from mobile devices to new gadgets, making informed decisions was tough. This is especially true because the technological landscape was changing and developing at a dizzying pace. As someone who straddles being a "Boomer" and "GenXer," and as someone who is focused on helping counselors with their technological literacy, I've been keeping up with this crazy technology ride ever since it got good really good in the 1980's.
One day a few years ago, my wife, Betty, quipped about how grateful she was that I was able to successfully
negotiate
technology with the kids based on what I knew according to the research (in technology, human development, and change) and best practice. I was already doing a significant amount of work helping kids to make responsible decisions for themselves regarding technology use. What Betty made me realize that day was that I also needed to help the people outfitting their kids with all this power — the parents/guardians. These days, when a school district or other organization calls about cyber training, I let them know that a comprehensive approach is best: getting kids, parents, and educators on the same page. I also let them know that, indeed, the key is education, especially with the end user, and that training should ongoing, not just an event.
Bring Knowledge to your School
If you are a school counselor, leader, or parent and are interested in cyber safety training, here is what you need to know:
The training includes three segments which, together, addresses staff, students, and parents. The goal of this workshop is to help students, parents/caretakers, and educators, better understand the nature of the risks that technology may pose among children as well as the tools and activities they can use to keep kids more safe.
A typical day includes conducting student assemblies in the morning, meeting with staff after school, and then working with parents in the evening.
For Staff
I take a comprehensive and multi-level approach to bullying/cyberbullying emphasizing a multi-tiered model that includes prevention, intervention, and postvention (see below). The workshop is designed as a "launching off point" or beginning for a year long process to help educate students about confronting cyberbullying, using technology responsibly, and being mindful of their digital reputation.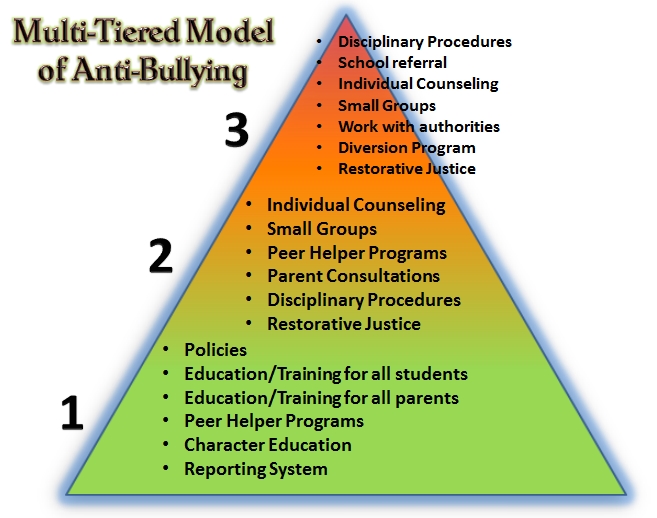 All school staff will receive a DVD-ROM including over 2.8 Gb of actual presentation files which includes everything they need to work with students – the PowerPoint, handouts, videos, and links – for months ahead.
For Students
In this one hour (or 75 minute) assembly, students will become more aware of cyberbullying, their digital reputations (public posting of personal/private information), and the "Rules of the Road." This assembly is customized for either elementary students or middle/high school students. Remember, you can download and preview the actual presentations and accompanying material for review by visiting my
GuardingKids
website.
For Parents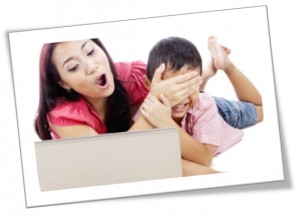 Parents and caretakers need to understand how to make informative decisions about how their children use technology, how they monitor, supervise, and provide support.
This meeting will help them to understand the potential risks of technology and several ways to reduce that risk using both human and technological strategies. Click
here
to download and preview the presentation materials.
Past Workshops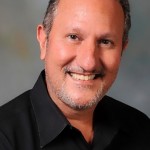 I encourage you to check out my
comprehensive vita
for an overview of my work, particularly the expansive range of topics I have delivered and the number of participants I've had the pleasure of working across the United States, and around the world.
To book one or more of these workshops, contact Dr. Sabella directly via
email
or by completing an online
inquiry form
.