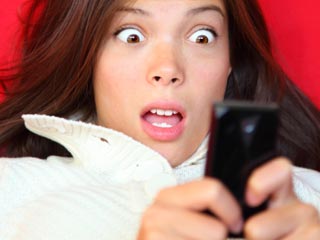 By Maureen Salamon
HealthDay Reporter
MONDAY, Sept. 17 (HealthDay News) -- Teens who "sext" sexually explicit texts or images are probably taking other sexual risks as well, with new research indicating these adolescents are seven times more likely to be sexually active and significantly more apt to be having unprotected sex.
Analyzing self-reported behaviors of more than 1,800 Los Angeles students aged 12 to 18 (most were between 14 and 17), researchers found that 15 percent with cell phones acknowledged sexting and 54 percent knew someone who had sent a sext. Rarely was sexting the only sexually risky behavior involved.
Continue reading ...